How has the product been tested?
In an independent laboratory, April 2020.
The test was finalized in Spain on April 14th, in an independent laboratory, meeting UNE-EN ISO 17025 regulations. ZOTAL-D and ZOTAL ZERO, in dirty conditions with 30 minutes contact time, at concentrations of 5%, 2.5% and 1%, are active against Coronavirus 229E as a surrogate of SARS-CoV-2. The activity has been evaluated in accordance with the internal procedure DESIN-6225 based on the regulation EN 14476: 2014 + A2: 2019.
Other ZOTAL milestones
MORE THAN
A CENTURY
PROVIDING
BIOSECURITY
SOLUTIONS
Now, standing up to Coronavirus.
Recently created, Zotal Zero lemon and Zotal D are equally effective. Zotal D is recommended for dirtier areas, like patios, garages, bins, etc. And Zotal Zero lemon is best for cleanliness within the home.
What is coronavirus?
What can you use it for?
It's made specifically for cleaning floors, contact zones and footwear.
Surfaces
Contact zones
Footwear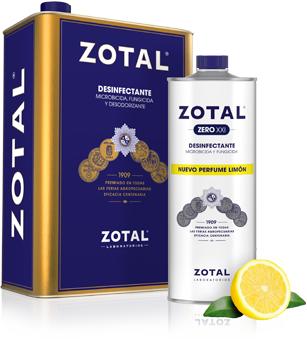 Just dilute it in water and apply it directly wherever necessary.
It's economical,
diluted at 1%.
Always use biocides safely. Always read the label and the product information before use.
Make your home even more sparkling clean with the Zotal Home range.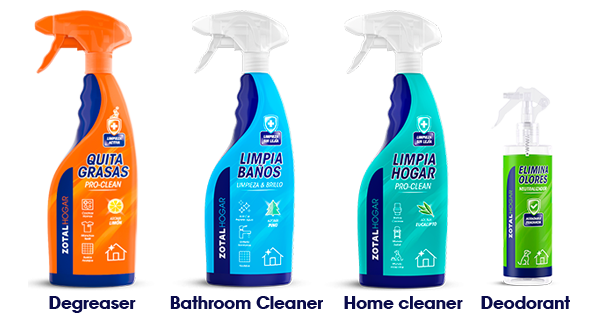 Where can I buy it?
From our distributors, at sales points all over Spain, online stores.
Find out more